Filing a Claim for a Cruise Ship Crew Member Injury
Posted on Friday, February 24th, 2023 at 7:50 pm
While travelers and tourists enjoy cruise ships for their exciting amenities and relaxing activities, working on a cruise ship can come with many hazards. Crew members must often work long hours and perform physically demanding tasks. Furthermore, they must often navigate potentially dangerous working conditions that can lead to bodily harm.
If you have suffered injuries while working on a cruise ship, you may be eligible to file a claim for compensation. Understanding what steps to take is crucial for the success of your claim.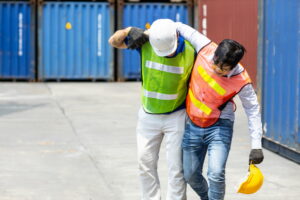 The Steps Involved in Filing a Cruise Ship Crew Member Injury Claim
Seek Medical Attention
The first and most vital step after suffering an injury on a cruise ship is to seek medical attention. Cruise ships employ doctors and nurses onboard who have the training to provide immediate care for crew members who suffer injuries. If you suffer physical harm, you must immediately report your injury to the ship's medical staff. Doing so will help your healing process and provide documentation of your injury and the treatment you received.
Notify Your Employer
Once you have received medical attention, you should notify your employer of the injury. They will give you the necessary forms to fill out about the circumstances leading up to the injury.
Contact a Cruise Ship Injury Lawyer
After you notify your employer, consult an experienced cruise ship injury attorney who can advise you on your legal options. They can also help you determine what evidence to gather for your claim, including medical records and witness statements.
File a Claim with the Insurer
Once you have the necessary evidence, your attorney can file a claim with the shipowner's insurance company. When the insurer responds to your claim, your lawyer will begin negotiations for a fair compensation package.
How to Navigate the Claims Process for a Crew Member Injury
The claims process can be complex and challenging but enlisting the help of an experienced attorney can help you navigate your claim effectively. You can help them help you if you:
• Document everything – Keep a detailed journal of everything related to your injury, including treatments you receive, communications with your employer, and the progress of your injury.
• Be honest – The more frank and forthcoming you can be with your lawyer, the better they can build a strong case for you.
• Have patience – Filing the claim and waiting for the necessary investigations can take time.
Common Mistakes to Avoid When Filing a Crew Member Injury Claim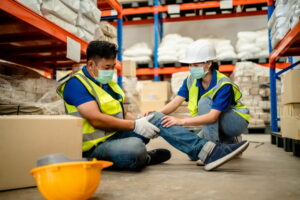 When filing an injury claim, certain mistakes can harm your ability to recover the full compensation you deserve.
Saying Too Much to the Insurance Adjuster
Insurance companies often initiate communications with an injured party via what they refer to as a "courtesy call." However, these calls are often attempts to get you to accept some degree of blame for your injuries inadvertently. Rather than giving statements to the insurance company, let them know that your attorney will speak for you. Otherwise, you may risk saying something that could harm your claim.
Waiting too Long to Gather Witness Statements
If other crew members or passengers witnessed the incident that led to your injuries, you should collect their contact details as soon as you can so your attorney can take statements from them. If you wait too long, passengers may disembark before you can identify them. Furthermore, requesting a statement sooner will increase the likelihood that the witness's memory remains fresh.
Settling Too Early or for Too Little
Insurance companies often offer quick settlements that are less than what you deserve. You should seek enough money to cover your injuries and losses, including medical treatment costs. Allow your lawyer to negotiate a fair settlement for you.
How to Choose the Right Lawyer for Your Crew Member Injury Claim
Choosing the right lawyer can make a significant difference in the outcome of your claim. When searching for an attorney for your cruise ship crew member injury claim, you should look for someone who has a track record of success in handling similar claims. Consider reading testimonials to ensure that previous clients were satisfied with the services they received.
If you have suffered injuries while working on a cruise ship, the attorneys at Louis A. Vucci P.A. have the experience, knowledge, and skills to fight for your rights in your injury claim. We have successfully assisted many injured seafarers and are ready to fight for your rights too. Call us today at (786) 375-0344 or contact us online for a free consultation to learn more about how we can help you.