Crew Member Mental Health and Stress Lawyer
As a crew member, working aboard a cruise ship can not only be physically taxing but emotionally and mentally draining as well. It's a tough job requiring long hours, often in physically demanding conditions. Depending on their role, a cruise ship crew member may be responsible for several daily duties, such as cleaning and maintaining the ship, serving guests, performing emergency safety drills, and more. In addition to remaining calm and professional in potentially stressful situations, such as dealing with demanding guests or responding to emergencies, crew members may experience burnout, fatigue, and stress due to constantly needing to be on alert aboard the ship.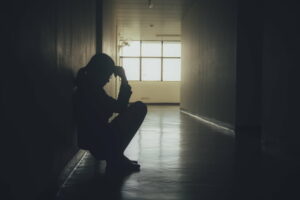 In fact, because of the demanding nature of their work, cruise ship crew members may suffer from a whole host of mental health issues. According to a January 2019 study published in the Australian Journal of Maritime & Ocean Affairs, researchers found that cruise ship crew members experienced high levels of stress from long work hours, demanding daily duties, and the pressure to maintain high levels of customer service. Because of these stress levels, researchers also found that crew members were significantly more likely to sustain physical injuries amid these unfavorable working conditions.
At Louis A. Vucci P.A., we understand how difficult working on a cruise ship can be – especially when working conditions are far less than favorable. Because of the demanding nature of the job and the challenges of working in a confined space with limited privacy, crew members often experience heightened levels of depression and anxiety. If you or someone you love has experienced mental and emotional suffering due to the grueling conditions while working on a cruise ship, call (786) 375-0344 to reach one of the experienced attorneys at Louis A. Vucci P.A. today.
Tragedy At Sea
In some of the most tragic cases, working conditions within cruise ships have been so unfavorable that they've contributed to multiple crew member deaths by suicide. Psychiatrist Eugenio Rothe, M.D., specializes in the mental health of immigrants, refugees, and minority populations, and explains the all-too-common phenomenon. According to Rothe, the harsh working conditions at sea are so grueling that many cruise ship crew members view their labor as forced confinement. "It can be felt as an emotional loss of everything that is important to the person's life – their loved ones, their physical and geographical environment, their social environment," Rothe told France 24 in a May 2020 interview. "And so there are feelings of abandonment, of loss, and of mourning, which could then, in turn, lead to depression and even suicidal ideation," he added.
Because cruise ships are often registered under foreign flags and operate in international waters, they may not have to abide by United States labor laws – making them particularly difficult to hold accountable when legal troubles arise. Fortunately, at Louis A. Vucci P.A., our experienced team is focused on navigating these legal complexities to build the most robust case possible for you. If you or someone you love has suffered severe mental anguish due to a cruise ship's poor working conditions, our attorneys will do everything possible to obtain fair compensation for your troubles.
The Jones Act
Also known as the "Merchant Marine Act," the Jones Act was enacted in 1920 to protect maritime workers injured or killed while working on ships in U.S. territory. Because of this law, all maritime workers may be entitled to seek compensation from their employers if they're injured or become ill on the job.
But does the Jones Act cover the mental health struggles many cruise ship crew members suffer due to corporate negligence? In short, yes – the law is designed to protect all maritime workers who become injured or ill on the job, including struggles with mental health that may arise from poor working conditions. However, because mental health issues are so complex, it can be hard to prove your case legally. So, working with a team of experienced maritime attorneys who understand how to build a strong case is critical.
Who Qualifies as a Maritime Worker?
While staffing policies vary between cruise lines, it's generally understood that anyone who is directly employed by the cruise line is a crew member. There are hundreds of different types of jobs aboard cruise ships that encompass a wide range of responsibilities, with some being more demanding than others. Here are some examples of crew member jobs and the responsibilities they may entail.
Engineer: The ship's engineer is responsible for maintaining and repairing the vessel's mechanical systems. This includes continually checking up on the ship's engines, generators, and plumbing systems to make sure everything is running properly.
Wait Staff: The wait staff is tasked with some of the ship's most demanding responsibilities. Their daily duties include taking guest orders, serving food and drinks, and making sure dining experiences run smoothly. Additionally, they may have to clean dining areas and perform other related duties.
Cabin Steward: Responsible for maintaining the cleanliness and order of guest cabins, cabin stewards also have one of the ship's most demanding roles. Each day, they spend long hours making beds, changing linens, restoring supplies, and performing routine inspections on rooms.
Bartender: Tasked with serving both alcoholic and non-alcoholic drinks to guests, bartenders on cruise ships are responsible for maintaining inventory, as well as complying with safety regulations and company policies.
Cook: Aside from preparing food for guests, a cook on a cruise ship may be responsible for planning menus, maintaining the order and cleanliness of the kitchen, managing inventory, ordering supplies as needed, and more.
Deckhand: On a cruise ship, a deckhand's daily responsibilities include assisting with navigation tasks, maintaining the cleanliness and orderliness of the vessel's exterior, and monitoring the vessel's position to ensure it's on the proper course.
What Are the Signs of Distressed Mental Health?
Poor mental health among cruise ship crew members is a complex and multi-faceted issue with several contributing factors. However, many cruise lines have not even begun to take the steps needed to ensure their employees have proper access to the mental health care resources they need while out at sea. In fact, several cruise lines have been continually criticized for not offering adequate mental health care to their crew members, even as suicide rates among employees continued to rise.
According to multiple studies, these tragedies are the result of a combination of work-related stressors, such as isolation, limited access to mental health resources, long work days, demanding daily duties, and more. Indeed, these stressors have been linked to high rates of anxiety, depression, and suicidal ideation among cruise ship crew members. If you suspect someone you care about is struggling with their mental health, there are several signs you may want to learn to recognize, including
Changes in behavior: If you observe someone suddenly becoming more reckless, careless, or apathetic, this might be a sign they are struggling with their mental health.
Social withdrawal: While it's common for some people to be more withdrawn than others, it's important to recognize how self-isolation can be a sign that someone is struggling with their mental health. If someone you love switches from being confident and outgoing to being shy and socially withdrawn, this may be a sign they are struggling with their mental health.
Difficulty concentrating: Oftentimes, the weight of mental health struggles can be too much to handle. So much, in fact, that people who routinely battle with depression and anxiety can have trouble concentrating on seemingly simple everyday tasks, such as brushing their teeth or combing their hair.
Changes in appetite or weight: While changes in weight or appetite may only be physically observable, they may be a sign that someone is struggling with their mental health.
Sleep disturbances: Depression, anxiety, and other mental health disorders can have a huge impact on sleep. Indeed, insomnia can be a significant indicator that someone is having a difficult time managing their mental health.
Substance abuse: If someone is struggling with their mental health, they may turn to drugs or alcohol as a way to cope. Substance abuse has the potential to be particularly dangerous, especially if it's coupled with reckless or apathetic behavior.
Physical symptoms: Stomach aches, headaches, nausea, or vomiting are all physical symptoms that may indicate someone is struggling with their mental health – especially if observed in children or adolescents.
Talk of hopelessness or suicide: If someone is struggling with their mental health, they may talk about feelings of apathy or hopelessness, and may even openly express their suicidal thoughts. If someone you know is talking like this, it's critical that you take their words seriously and seek professional help as soon as possible.
How We'll Fight For You
At Louis A. Vucci P.A., we understand emotional distress can have long-lasting effects and that mental health struggles should never be taken lightly. If you or someone you love has suffered mental anguish because of a cruise ship company's poor working conditions, you may be entitled to pursue financial compensation. Our experienced maritime law attorneys are committed to building the strongest case possible for you and will work tirelessly to gather evidence that supports a favorable outcome for your suit.