Virgin Cruise Ship Injury Attorney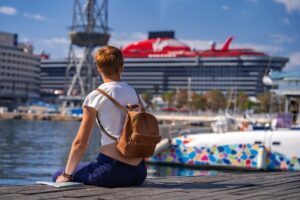 A cruise ship vacation should be an enjoyable and relaxing experience, but sometimes things can go wrong, and you could be injured. Accidents and injuries occur on cruise ships all the time due to slip and fall accidents, food poisoning, malfunctioning equipment, or another cause.
If you got hurt while on a Virgin cruise ship due to someone else's wrongdoing, you might be entitled to compensation for your injuries and losses. When you're injured through no fault of your own, you need an experienced cruise ship accident attorney like the one at Louis A. Vucci P.A.. Call us today at (786) 375-0344 for a free consultation. We can discuss the circumstances of your injury, your related losses, and your options for pursuing the compensation you need to get on with your life.
The Cruise Line's Obligation to Passengers
Virgin cruise ships, like other cruise ships, have a legal obligation to provide all their passengers with a safe environment free from hazards that could cause injury. Virgin Voyages must take reasonable steps to prevent injuries from occurring on their ships. This includes, but is not limited to, maintaining the ship in good repair, properly training all staff, and following safety regulations.
If Virgin Voyages failed to live up to this obligation in any way, and you were injured as a result, you may be able to pursue a claim or lawsuit against the company.
Proving Negligence
To succeed in a personal injury claim or lawsuit against Virgin Voyages, you must prove that the company was negligent. Negligence occurs when a person or company fails to take reasonable steps to prevent harm to others, and that failure causes injury.
In the context of a cruise ship, this could include failing to maintain the ship, train staff properly, or take adequate safety precautions. For example, if a cruise ship does not have proper handrails in place and you slip and fall as a result, this could be considered negligence on the part of the cruise ship company.
To prove negligence, you will need to provide evidence that Virgin Voyages had a duty of care to you, that they breached that duty, and that this specific breach caused your injury. This evidence can include eyewitness statements, photographs of the hazard or accident site, and medical records documenting your injury.
It's vital that you preserve any evidence that may support your claim. You could take photographs of the hazard or injury site, gather contact information from any witnesses to the accident, keep copies of the medical records from the treatment you received from your injury, and document how the injury affects your ability to go about your regular life.
Injuries at Sea
Injuries can happen on a cruise ship in many ways, including:
Some of the most common types of injuries that occur on cruise ships include:
Joint dislocations
Traumatic brain injuries
Back and neck injuries
Paralysis
Lacerations
Drowning
If you got hurt while on a Virgin Cruise ship, you should seek medical attention immediately. Along with treating your physical injuries, a prompt medical evaluation can help establish a clear record of the accident and your injuries, which can be important in pursuing a legal claim against Virgin Voyages.
Cruise Ship Injury Statistics
According to the National Library of Medicine, the most common cruise ship injuries in a three-year study period were caused by trip, slip, and fall accidents, for a total of 297 injuries of that type.
While the majority of victims suffered injuries while aboard the cruise ship, the majority of trip, slip, and fall injuries (69.4 percent) happened while ashore. More fractures and wounds also happened ashore than onboard the ship, and only two percent of victims were hospitalized once the ship reached port. A larger portion, five percent, were referred to specialists once they returned to port.
Cruise Ship Contract
When you purchase a ticket for a Virgin Cruise ship, you enter into a contract with the company. This contract governs the terms and conditions of your voyage and sets out the responsibilities of both parties. The contract is likely printed on your ticket.
The contract will typically include provisions that limit the liability of Virgin Cruise for accidents and injuries that occur on the ship. These provisions, known as forum selection clauses, may require passengers to pursue legal claims in a specific jurisdiction, such as a foreign country, and may limit the amount of compensation that can be recovered.
The contract will likely specify the amount of time an injured passenger has in which to file an injury claim with the cruise line. If you miss the deadline, the cruise line will probably deny your claim for compensation.
By remaining aware of these provisions and understanding the implications they have on your rights and ability to recover compensation if you're injured on a Virgin Cruise ship, you'll have a better chance of success in your claim or lawsuit. An experienced personal injury lawyer can help you understand the provisions of your contract and the impact that they may have on your legal claim.
Compensation for Your Losses
You may be entitled to compensation for your losses. Depending on the severity of your injuries, you could be eligible for compensation for your:
Medical expenses
Lost earning capacity
Permanent disability
Disfigurement
Loss of consortium
Pain and suffering
An experienced cruise ship injury lawyer can help you understand the types of compensation that may be available to you. They can assess your accident-related injuries and losses and arrive at an appropriate value for your claim. Your lawyer can build a strong case to pursue the full and fair compensation you need and deserve.
Investigating Your Claim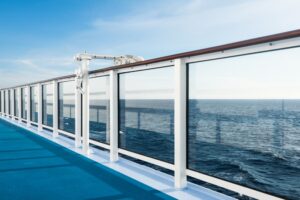 To recover compensation for your losses, your lawyer will need to present a clear understanding of the cause of the accident and the extent of your injuries. This often requires a thorough investigation of the circumstances surrounding the accident, including a review of the ship's logs, witness statements, and other relevant evidence. When you hire Louis A. Vucci P.A., you can rest assured that we'll use our decades of experience to gather all the available evidence we can use to support your claim.
Filing a Claim
Your first step should be to file a claim with the cruise ship company. Your lawyer will provide Virgin Voyages with written notice of your injury or injuries in the form of a demand letter. The demand letter will include a description of the events that led to your injuries, the nature of your injuries, documentation of your medical expenses and other losses, such as lost income, that you incurred as a result of the injury, and the dollar amount that would be an acceptable settlement for your claim.
Negotiating with Virgin Cruise
In many cases, it might be possible to negotiate a settlement with Virgin Voyages without the need for a lawsuit. This can be a quicker and more cost-effective solution, but you should be aware of the potential drawbacks. Let your lawyer handle the negotiations on your behalf. Your lawyer would know if Virgin Voyages has made an unreasonably low settlement offer and would understand that further negotiations would be required to reach a fair settlement.
Going to Court
In some cases, it may be necessary to file a lawsuit to recover compensation for your losses. This can be a complex and time-consuming process, but it might be your only option when it comes to holding Virgin Voyages accountable for your injuries and recovering the compensation you deserve.
Your lawyer can also help you understand the legal process. They'll represent you in court, protect your rights, and advocate for your interests at every stage of the proceedings.
The Limitation of Actions
Check your ticket to see how long the cruise line will allow for filing an injury claim. Often, it's only a year. If you do not file your claim within this time, you may be barred from pursuing a claim against Virgin Voyages, and your right to compensation for your losses may be lost unless you take the at-fault party to court.
There is a strict time limit, dictated by the statute of limitations, on how long you have to file a lawsuit against Virgin Voyages for your injuries. This time limit varies depending on the jurisdiction, but in Florida, you have four years from the date of the injury to file.
Given the time constraints, it's best to act quickly and retain a lawyer as soon as possible to ensure that your claim or lawsuit is filed within the applicable time limit.
The Cruise Ship Injury Lawyer at Louis A. Vucci P.A. Can Help
If you've been injured while on a Virgin Cruise ship, it's vital that you understand your rights and the steps you should take to protect them. By taking quick action and retaining an experienced cruise ship injury lawyer, you can increase your chances of recovering full and fair compensation for your losses.
You likely have many questions, and we'll answer them. We have the knowledge, experience, and resources to help you pursue a successful claim against Virgin Voyages, and we are dedicated to protecting your rights and pursuing the compensation you deserve. Get in touch with us today at (786) 375-0344. You'll get a free consultation where we can review your situation and advise you of your options for pursuing money and justice.