Cruise Ship Company Responsibility for Crew Member Safety
Posted on Tuesday, February 28th, 2023 at 7:55 pm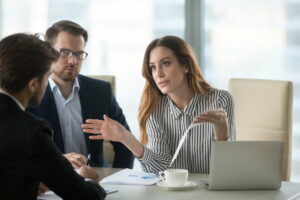 Cruise ship companies are responsible for protecting their crew members' safety while they are working on board. They have legal obligations, safety standards, and regulations they must follow. If a cruise ship company fails to meet these standards, crew members can hold them liable for any resulting injuries or accidents that occur.
If you have suffered injuries in an accident while working on a cruise ship, you may be eligible to file a compensation claim for your losses. Understanding the shipowner's responsibilities for crew member safety is vital to knowing what steps to take to file a successful claim.
Legal Obligations of Cruise Ship Companies for Crew Member Safety
Cruise ship companies have legal obligations to provide a safe working environment for their crew members. These obligations include:
Providing proper training to prevent accidents and injuries
Supplying all employees with sufficient safety equipment
Providing supervision for potentially hazardous working conditions
Employers also have a duty to provide medical care to crew members who suffer injuries or become ill while working aboard a ship.
Both domestic and international laws govern the legal obligations of cruise ship companies. In the United States, the Jones Act provides protections for seafarers who are injured on the job. This law allows maritime workers to file a lawsuit against their employer if they suffer injuries due to the employer's negligence. A successful claim can help a crew member recover compensation for losses such as:
Medical expenses
Lost wages
Reduced earning capacity
Pain and suffering
An experienced cruise ship injury attorney can help you navigate the claims process if you have suffered injuries in an accident while working on a cruise ship.
Cruise Ship Safety Standards and Regulations
Cruise ship companies must follow strict safety standards and regulations to ensure the safety of their crew members. The International Maritime Organization (IMO) sets these standards and regulations for all vessels that travel on international waters.
The IMO requires all cruise ships to carry a safety management system (SMS) that includes procedures and policies for preventing accidents and responding to emergencies. The SMS should include provisions for such safety activities as:
Training crew members
Conducting safety drills
Maintaining safety equipment
The U.S. Coast Guard also sets safety standards and regulations for cruise ships that operate in U.S. waters. These regulations cover such topics as:
Fire safety
Sanitation
Crew member training
If you believe your employer has fallen short of these standards, the experienced cruise ship injury attorneys at Louis A. Vucci P.A. can help you understand your rights and options.
Proving Negligence in a Cruise Ship Company
If a crew member suffers an injury on a cruise ship due to the negligence of the cruise ship company, they may be eligible to file a lawsuit. To prove negligence, the crew member must show that:
The cruise ship company had a duty to provide a safe working environment.
The company breached that duty.
The breach caused the crew member's injuries.
Proving negligence can be difficult, as cruise ship companies often have teams of high-powered lawyers who will work to dispute the claim. Furthermore, multiple parties may be at fault for your injuries, and seeking maximum compensation will require holding them all accountable. As such, an injured crew member needs a lawyer who can help them navigate the legal process.
Hiring a Cruise Ship Crew Member Lawyer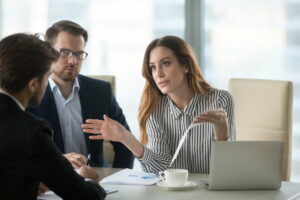 If you are a crew member who has suffered injuries on a cruise ship due to the negligence of the cruise ship company, it is essential to hire a lawyer with extensive experience in maritime law. A skilled cruise ship injury lawyer will have a thorough understanding of the laws and regulations governing cruise ships and will know how to fight for your rights and interests.
When choosing a maritime lawyer, look for someone who has experience handling cases similar to yours. You should also look for a compassionate lawyer who will take the time to understand your situation. The seasoned attorney at Louis A. Vucci P.A. has a proven track record of successfully helping injured seafarers get the compensation they deserve. Our legal team can:
Investigate the circumstances leading to the accident
Determine who is liable for your injuries
Calculate the value of your losses
Negotiate with the cruise ship company's insurance company for a fair settlement package
Take the at-fault party to court if they are unwilling to offer you appropriate compensation
Call our offices today at (786) 375-0344 or contact us online to learn more about how we can help you.