How to Protect Your Property from Theft on a Cruise
Posted on Monday, March 27th, 2023 at 8:02 pm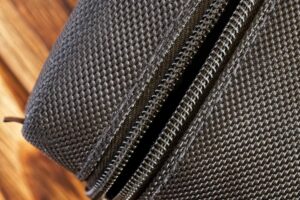 Cruises can present some risks, one of which is theft. While cruise lines take measures to ensure the safety of their passengers, theft still occurs on board. This blog post will provide tips on how to protect your property from theft on a cruise, what to do if your property is stolen, and what legal action you can take if necessary.
The Risks of Theft on a Cruise
Theft can happen on a cruise in a variety of ways. Passengers are often distracted by the excitement and relaxation of the trip and may let their guard down. Thieves may take advantage of this and steal items such as cash, jewelry, cameras, and electronics. Some common areas for theft to occur include the pool deck, casino, and cabins.
Protecting Your Property from Theft on a Cruise
There are several things you can do to protect your property from theft while on a cruise:
Keep valuables in your cabin safe: Most cruise cabins are equipped with a safe for storing valuable items. Utilize this safe to store your passport, cash, jewelry, and other important items. It's always better to be safe than sorry, especially on a cruise where you may not have immediate access to replacements or backups.
Lock your cabin door: One of the simplest and most effective ways to protect your property on a cruise is to lock your cabin door whenever you leave the room, even if you're just stepping out for a few minutes. This applies both when you're inside the room and when you're outside, such as on the balcony or in a public area. It only takes a moment for someone to slip into your room and steal your belongings, so make sure you're diligent about locking up.
Don't leave items unattended: It's crucial that you never leave your personal belongings unattended in public areas on a cruise. This includes items such as wallets, purses, cameras, and phones. Even if you're just stepping away for a moment, take your belongings with you or make sure that someone you trust is watching them. It's better to be cautious than to risk losing your belongings.
Be aware of your surroundings: When you're on a cruise, it's important to be aware of your surroundings at all times. This means paying attention to who is around you and keeping an eye out for suspicious behavior. For example, if someone is lingering near your cabin or acting strangely, it's best to report it to security. Similarly, if someone is following you or appears to be watching you, make sure to take note and report it if necessary.
Use a money belt: Consider using a money belt to keep your cash and credit cards close to your body at all times. This is especially important when you're in crowded or busy areas, such as at the buffet or in port. A money belt can help deter pickpockets and keep your valuables safe. It's also a good idea to only carry with you the amount of cash you need for the day and leave the rest in your cabin safe.
How to Report Theft on a Cruise Ship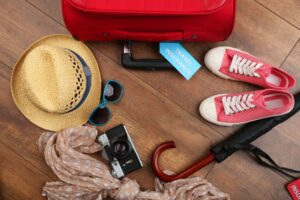 If you believe that your property has been stolen on a cruise, it's important to report it immediately. Here are the steps you should take:
Notify security: Contact the ship's security personnel as soon as possible to report the theft.
File a report: Fill out a report detailing the items that were stolen, when and where the theft occurred, and any other relevant information.
Contact the authorities: If the theft involved a significant amount of money or valuable items, you may want to contact the authorities at the next port of call.
Legal Action You Can Take If Your Property Is Stolen on a Cruise
If your property is stolen on a cruise and you believe that the cruise line was negligent in preventing the theft, you might be able to take legal action. Here are some things to keep in mind:
Review the cruise line's contract: The contract that you sign with the cruise line may limit their liability in the event of theft. Make sure to review this carefully.
Contact an attorney: If you believe that the cruise line was negligent, you should contact an attorney who specializes in maritime law.
Gather evidence: Collect any evidence that you have, such as witness statements, photos, and documentation of the items that were stolen.
File a lawsuit: If you decide to pursue legal action, you will need to file a lawsuit against the cruise line. Your attorney can help you with this process.
Contact Louis A. Vucci, P.A. to Help Protect Your Property from Thre
If your property has been stolen on a cruise and you believe that the cruise line was negligent, Louis A. Vucci, P.A. can help. Our experienced cruise ship excursion attorney specializes in maritime law and can assist you in pursuing legal action against the cruise line. Contact us today to schedule a consultation.