Understanding the Legal Rights of Cruise Ship Crew Members
Posted on Wednesday, February 22nd, 2023 at 7:49 pm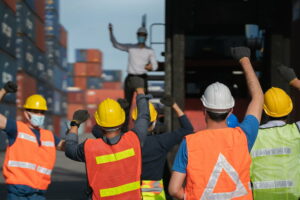 The cruise industry has been steadily recovering since the Covid-19 pandemic brought it to a halt. The last year has seen many new cruise vessels heading out to sea. With the revitalization of the industry comes the need to ensure cruise ship crew members understand their rights, particularly regarding injury claims. If you are a crew member on a cruise ship, read on to learn more about how labor laws protect you and what steps you can take if you suffer an injury on the job.
The Role of Labor Laws in Protecting Cruise Ship Crew Members
Several international and federal labor laws protect the rights of cruise ship crew members. These laws help ensure that crew members:
Receive fair compensation for their work
Can expect working conditions of a certain standard
Have protection against harassment and discrimination
The Fair Labor Standards Act (FLSA) applies to cruise ships registered in the United States. The FLSA protects the rights and working conditions of crew members working on a cruise ship, covering issues such as:
Minimum wage
Recordkeeping of wage payment
Overtime pay and benefits
Furthermore, each country sets out its own laws that apply to cruise ship crew members. In the United States, the Jones Act protects seafarers injured on the job. This act allows cruise ship crew members to file a claim for compensation for their losses if they suffer injuries due to the negligence of the shipowner, captain, or other crew members.
The Statute of Limitations for Filing a Crew Member Injury Claim
While federal law protects your right as an injured crew member to file a compensation claim, you only have a limited time to do so. The statute of limitations for filing a claim under the Jones Act stipulates that an injured party must initiate legal action within three years of the date of receiving their injuries. However, different statutes of limitations may apply to different types of claims. Consult an experienced attorney to determine which statute of limitations applies to your case.
How to Gather Evidence for a Cruise Ship Crew Member Injury Claim
If you suffer injuries while working on a cruise ship, your ability to successfully pursue compensation will depend on providing sufficient evidence to support your case. You should begin the process by reporting the incident to your supervisor or manager as soon as possible. Your report will help ensure proper documentation of the circumstances leading to your injury and assist with the necessary investigations.
You should also seek immediate attention for your injuries from the medical staff on your ship. Doing so can help ensure that your injury has the best possible chance of healing effectively. It will also demonstrate to the shipowner's insurer that you took your injuries seriously from the beginning, making it harder for them to deny your claim.
Additionally, you should gather the following items:
Medical records associated with your injuries
Statements from any eyewitnesses of the incident
Photographs of the accident scene and your injuries
Any other documentation related to the accident
Contact a cruise ship injury lawyer as soon as possible so they can help you learn what evidence you should gather and how to obtain it.
How to Determine Liability in a Cruise Ship Crew Member Injury Case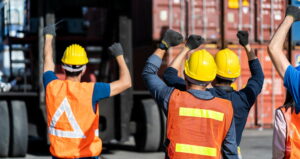 Liability for an injury case involving a cruise ship crew member can depend on several factors, including:
The cause of the injury
The actions of your employer or other crew members
Applicable laws and regulations
An experienced cruise ship crew member injury attorney can investigate the incident and help you determine who is liable for your losses. If your injury resulted from the negligence of the shipowner, captain, or other crew members, the attorneys at Louis A. Vucci P.A. could file a claim on your behalf under the Jones Act. If the injury resulted from a defect in the ship or its equipment, we can seek compensation from the manufacturer of the defective product.
Contact Louis A. Vucci P.A. Today
If you have suffered injuries while working on a cruise ship, you may be eligible to file a compensation claim. The injury attorneys at Louis A. Vucci P.A. can help you pursue the money you deserve. Our experienced lawyers have extensive experience fighting for the rights of those who have suffered injuries on cruise ships, and we are ready to put our skills to work for you. Call us today at (786) 375-0344 or contact us online for a free case review to learn more about how we can help you.