Proving Negligence in a Cruise Ship Crew Member Injury
Posted on Friday, April 21st, 2023 at 6:39 pm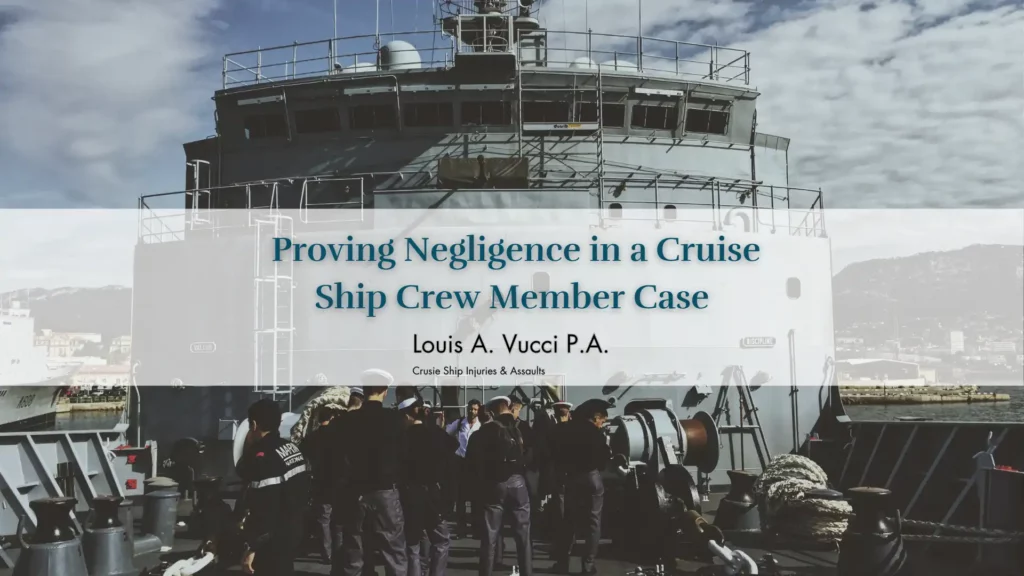 You see it in the news a lot. Injured or sick passengers on a cruise ship sue the cruise line for negligence. But what about crew members? Crew members can also get injured or become ill on the ship. So, how do you prove negligence in a cruise ship crew member case?
Can Crew Members Sue Cruise Ships for Negligence?
The first question is, can crew members sue cruise ships for negligence? The answer is yes. Crew members can sue under the Jones Act, enacted in 1920, to protect seamen. If you are a crew member injured while working on a cruise line, you can file claims for compensation under this Act.
To be eligible to sue the cruise ship employer under the Jones Act, an injured crew member must prove that the cruise ship company was negligent in some way and that its negligence was the cause of the injuries the seaman suffered. Under the Jones Act, the negligence that led to the injury or illness need not have been the primary cause. Just being "a" cause of the injury or illness is sufficient.
What Compensation Is Available Under the Jones Act?
Seamen are nearly always eligible for "maintenance and cure" benefits under the Jones Act when injured. These benefits are comparable to workers' compensation benefits. This provision of the Jones Act came about because workers' compensation benefits were not available to seamen.
"Maintenance and cure" amounts to payments to cover the seaman's daily and necessary medical expenses.
It's different when the seaman sues the cruise line company for negligence under the Jones Act. The kinds of compensation available in a lawsuit of this type include:
Lost wages
Future lost wages
Lost employment benefits
Medical expenses
Future medical expenses
Pain and suffering
In some cases, punitive damages
Where and When Do I Need to File a Jones Act Lawsuit?
You can file a Jones Act lawsuit in federal or state court. Your attorney can advise you about the best venue for your situation.
You must file your Jones Act lawsuit within three years of the date of injury. If you miss this deadline and try to file your lawsuit anyway, your case will likely be dismissed, and you will have lost the opportunity to pursue compensation for the cruise ship company's negligence.
Recovering Compensation Under the Jones Act
Crew members can sue the cruise line under the Jones Act if they do not provide a reasonably safe place to work and properly maintain the vessel where the seaman works in a reasonably safe condition. Some of the reasons to sue include:
Equipment malfunction
Wet or slippery deck surfaces
Dangerous placement of cruise line objects
Negligence of co-workers
Failure to provide safety equipment
Failure to properly train staff
Assault by a co-worker
Proving Negligence in Crew Member Claims Against Cruise Ships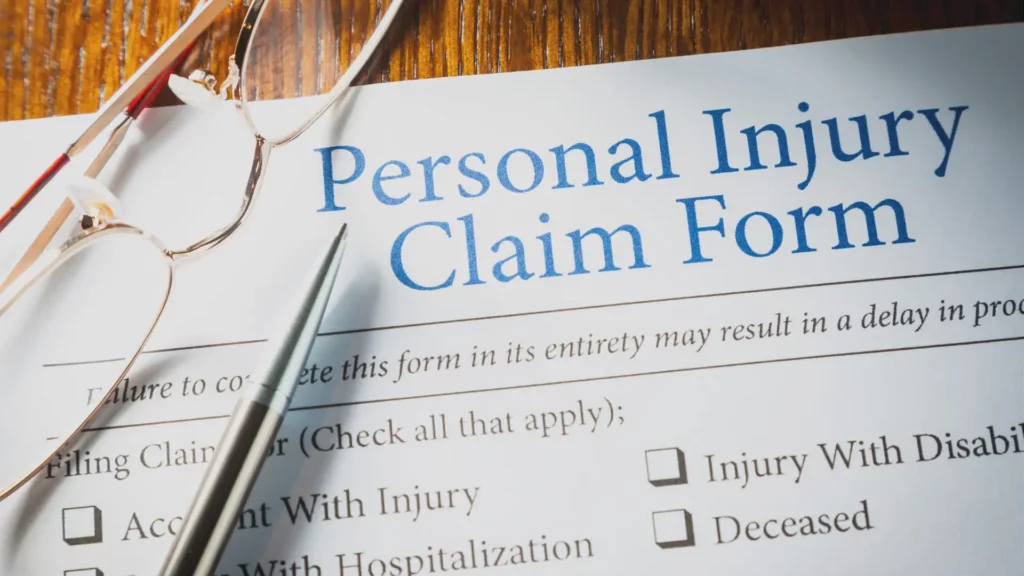 To prove personal injury claims, an injured crew member must show that negligence by their employer caused their injuries. The crewmember must show that they spend at least 30 percent of their working time on a ship in navigable waters.
Crewmembers should do certain things if injured on the ship, just as in any other personal injury accident. Following these rules will help your attorney prove your case:
Take a lot of pictures and videos of the accident scene.
Get the names and contact information of any witnesses to the accident.
Call the security or the cruise ship police at the accident scene. You will need a written report of what happened.
Contact a knowledgeable and experienced cruise ship attorney who can help you pursue compensation for your injuries.
The Crew Member Negligence Attorneys of Louis A. Vucci P.A. Can Help
The Florida cruise ship injury attorneys at Louis A. Vucci P.A. have handled personal injuries on cruise ships for over 30 years. We know the laws specific to cruise ships and use them to fight for your right to compensation for your injuries.
Call us today at (786) 375-0344 for a free consultation. We work on a contingency-fee-basis, which means we only get paid if you get money through a settlement or verdict.
Our attorneys will be by your side during every aspect of your case, from the initial consultation to the day you pick up your compensation check. We care deeply for our clients and want to get them the money they need after being injured in a cruise ship accident. Let us help you succeed in your claim. Call now.
/