Negligence in Cruise Ship Crew Member Accident Cases
Posted on Monday, February 27th, 2023 at 7:52 pm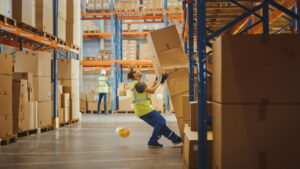 Cruise ship members work in high-risk environments, and accidents can happen due to the nature of life at sea. When crew members suffer injuries in an accident, they may be eligible to seek compensation for their losses. However, filing a successful claim depends on demonstrating that the accident occurred due to the negligence of one or more parties.
In legal terms, negligence describes a failure to exercise reasonable care, resulting in harm or injury to another person. In the context of a cruise ship crew member accident case, negligence is often the result of an employer's failure to provide a safe working environment or follow safety regulations and standards.
Understanding the Elements of Negligence in Crew Member Accident Cases
Proving a party was negligent in a crew member accident case involves establishing four elements: duty of care, breach of duty, causation, and damages.
Duty of Care – The employer had a legal duty to provide a safe working environment for their crew members.
Breach of Duty – The employer breached this duty of care by failing to take reasonable steps to prevent the incident.
Causation – This breach of duty caused the accident or injury to happen.
Damages – One or more crew members suffered damages from the accident or injury. Damages can include medical costs, lost wages, or pain and suffering.
The Role of Safety Standards and Regulations in Crew Member Accident Cases
As with other maritime vessels, cruise ships are subject to various regulations and safety standards that play a vital role in determining negligence when a crew member suffers an accident-related injury. For U.S.-operated cruise ships, these standards and regulations derive from the following institutions:
All maritime employers must follow these regulations and standards to keep their crew members safe. If an employer fails to adhere to these standards, they may be deemed negligent in a crew member accident case. For example, suppose a crew member suffers injuries due to a lack of safety equipment, such as safety harnesses or life jackets. In that case, the employer's negligence in providing necessary safety equipment may make them liable for their crew member's injury-related losses.
How to Prove Negligence in a Cruise Ship Crew Member Accident Case
Proving negligence in a crew member accident case is often complex because it entails establishing each element of negligence. This process can include the following steps:
Collecting witness statements
Taking photographs of the accident scene
Reviewing maintenance logs for any equipment involved in the accident
Maintaining medical records associated with the accident-related injury
Working with an experienced cruise ship injury lawyer can help you understand what steps to take to prove negligence in your accident case. Legal assistance is crucial in situations involving multiple negligent parties to ensure that you hold all responsible parties accountable.
The Importance of Documenting Safety Violations in Crew Member Accident Cases
Documenting safety violations is vital to proving negligence in a crew member accident claim. Crew members should report any safety violations they observe to their supervisor or employer. They should also maintain detailed records of such instances, including:
Date
Time
Location
A description of the violation
If you suffer injuries in an accident while working on a cruise ship, you should seek immediate medical attention and report the incident to your supervisor or manager. You should also document the details of any safety violations that might have contributed to the accident.
Consulting with an experienced maritime injury attorney can help you understand your legal rights and options for pursuing compensation. A seasoned lawyer can help you:
Gather evidence
Establish negligence
Calculate the financial value of your losses
Negotiate with your employer's insurance company for compensation
File a lawsuit if the insurance company will not compensate you fairly
Contact Louis A. Vucci P.A. Today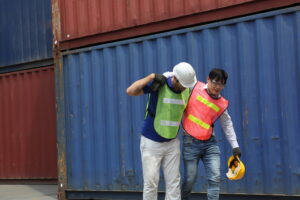 If you are a cruise ship crew member who has suffered injuries in an accident, the experienced cruise ship injury attorneys at Louis A. Vucci P.A. can help you recover compensation for losses such as:
Medical bills
Lost wages
Reduced earning capacity
Pain and suffering
Our legal team will pursue accountability for all at-fault parties, so you do not have to shoulder the burden of their wrongdoing.
We have a proven track record of success handling injury claims for seafarers, and we are ready to put our experience and skill to work for you. Call us today at (786) 375-0344 or contact us online to learn more about how we can help you.