Holland Cruise Ship Injury Attorneys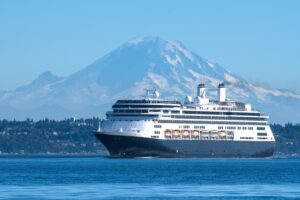 Holland Cruise ships are a popular vacation choice for millions of Americans, offering a wide range of activities, amenities, and destinations for travelers. The comfort, convenience, and variety of entertainment options provided by cruise ships have made them increasingly popular over the years.
However, with that increase in popularity comes increased chances that accidents and injuries can occur on board. If you've been injured while on a Holland America cruise ship through someone else's wrongdoing, you should hire an experienced cruise ship injury lawyer at Louis A. Vucci P.A.. When you call us at (786) 375-0344, we can set up a free consultation where you can explain what happened. We'll go over your options for pursuing compensation for your injuries and losses, and then we can get to work on your case.
Liability for Cruise Ship Injuries
Cruise ship operators have a legal obligation to provide safe conditions for passengers and crew members. This obligation extends to all aspects of the cruise ship's operation, including the maintenance of the ship, the provision of safe food and water, and the operation of all activities and excursions.
If an injury occurs due to the negligence of the cruise ship operator or crew, the injured party may be entitled to compensation for their losses. Depending on the type and severity of the injuries, this could include medical expenses, lost wages, and even pain and suffering.
To be successful in a cruise ship injury case, the injured party must prove that the cruise ship operator had a duty to provide safe conditions, that they breached this duty, and that the breach directly caused the injury.
Common Causes of Cruise Ship Injuries
Cruise ship injuries can occur in a variety of ways, and they can be caused by many different factors, including:
Slip and Fall Accidents – Wet and slippery surfaces, poor lighting, and poorly maintained stairways can all contribute to slip and fall accidents on a cruise ship.
Food Poisoning – Food poisoning can occur due to contaminated food, poor food handling practices, or unsanitary conditions on board the ship.
Illness Due to Unsanitary Conditions – Unsanitary conditions on board the ship, such as contaminated water or air, can lead to illnesses that can be serious and even life-threatening.
Negligent Medical Care – In some cases, the medical care provided on board the ship may be inadequate or negligent, leading to injury or illness.
Assault – Unfortunately, crimes such as assault can occur on cruise ships, and the cruise ship operator may be liable if they fail to take reasonable steps to prevent such crimes, such as providing adequate security.
Excursion Accidents – Accidents that occur during shore excursions, such as boat tours or land tours, may be the responsibility of the cruise ship operator if they were involved in organizing or promoting the excursion.
Swimming Pool Accidents – Swimming pool accidents can occur due to poor maintenance, inadequate lifeguard coverage, or dangerous diving conditions.
Other Factors Contributing to Cruise Ship Accidents
Some of the most common factors that contribute to cruise ship accidents include things such as:
Poor Maintenance and Upkeep – Cruise ships could be poorly maintained, with inadequate inspections and repairs, which could lead to accidents and injuries.
Negligent or Reckless Behavior – Cruise ship staff or passengers may engage in reckless or negligent behavior, such as drinking and drug use, which could contribute to accidents and injuries.
Overcrowding – Overcrowded cruise ships make it more likely that accidents and injuries will occur, especially in common areas such as pools and dining rooms.
Insufficient Training of Staff – Cruise ship staff may not be adequately trained to handle emergencies, which could lead to accidents and injuries.
Statistics on Cruise Ship Injuries
According to data from the U.S. Department of Transportation, in the last 18 years, there have been more than 400 major cruise ship accidents. Beyond injuries caused by accidents or assault, outbreaks of gastrointestinal viruses also accounted for thousands of hospitalizations among passengers.
Data from the National Library of Medicine shows that in the span of just three years, a total of 663 injuries were reported among cruise ship passengers. Of that total, 12.5 percent of the injuries were considered serious. A sizable portion of injuries happened due to slips, trips, or falls, with 44.8 percent of those injuries happening onboard the cruise ship and 69.4 percent happening during an excursion while ashore.
Lower extremities were the most commonly injured body part during this study, and open wounds accounted for more than 40 percent of all injuries. Of note is the fact that more fractures and wounds happened during shore excursions than they did while passengers were aboard the cruise ship itself.
Limitations Found on Your Cruise Ticket
Many Holland passengers are unaware of the releases of liability and limitations on legal action printed on their tickets. The cruise ticket will typically include provisions such as:
The passenger acknowledges their understanding of the nature of the vessel and accepts all risks associated with travel, transportation, and handling of passengers and cargo.
The passenger assumes responsibility for their safety, and the cruise line cannot guarantee their safety at any point during the trip.
The passenger recognizes that shore excursions, the ship's physician, and onboard concessions (such as beauty salons, golf and art programs, fitness centers, gift shops, spas, and concessions) are operated by independent contractors, and the cruise line is not responsible, does not guarantee performance, and is not liable for any harm, loss, damage, injury, or delay to the passenger or their belongings in connection with these services.
The ticket might also restrict the venue for any potential lawsuit. Often, the chosen venue is Florida.
The ticket might also limit the amount of time you have to file an injury claim or a lawsuit. Review the language on your ticket carefully. You might be restricted to as little as a year to file an injury claim or a lawsuit against the cruise line for your injuries.
Despite these limitations, it is still possible to file a lawsuit against the cruise line in case of an accident. To fully understand the restrictions and limitations that apply to your claim in the event of an injury, it's best to contact a knowledgeable cruise accident lawyer so they can review your ticket contract.
Steps to Take if You Are Injured on a Cruise
Here are the steps you should take to both attend to your medical needs and give your eventual case the best possible chances of success:
Report the Accident – Be sure to report the accident to the ship's medical staff and the cruise ship operator immediately.
Seek Medical Attention – If you are injured, you should seek medical attention as soon as possible, even if you don't think the injury is serious.
Gather Evidence – This evidence could come in the form of witness statements, photographs of the injury and the location where it occurred, and medical records.
Hire a Lawyer – It's best to hire a lawyer who specializes in cruise ship injury cases to represent you. A knowledgeable attorney can handle the complex legal process for you and fight for the compensation you deserve.
Compensation for Cruise Ship Injuries
If you've been injured while on a Holland America cruise ship, you may be entitled to compensation for your losses, including:
Medical Expenses – This includes all costs associated with treating the injury, including hospital stays, doctor visits, surgeries, and prescription medications.
Lost Wages – If the injury prevents you from working, you may be entitled to compensation for lost wages and other income.
Pain and Suffering – This includes compensation for physical and emotional distress caused by the injury itself.
Punitive Damages – In some cases, the court may award punitive damages as a form of punishment for the cruise ship operator's misconduct when that misconduct is egregious.
Filing a Claim or Lawsuit for Compensation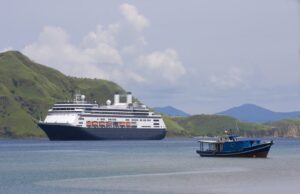 Review your ticket contract to determine how much time the cruise ship will allow for you to file an injury claim with them or their insurer. Be sure to adhere to the rules about deadlines, as they will likely reject your claim if you file it late.
There's a strict time limit for filing a lawsuit for compensation after a cruise ship injury. In Florida, the statute of limitations for personal injuries that happened as a result of negligent behavior allows four years from the date of the injury to file suit. However, if the ticket specifies a different state than Florida, the time period might be different. Be sure you give your lawyer your ticket to review.
How Long Will It Take to Get Compensation?
The length of time it will take to get compensation after a cruise ship injury depends on several factors. The cruise line may settle with you right away, in which case, your money could arrive within a few months. However, if you must file a lawsuit to pursue the compensation you deserve, your case could take months or years to complete. Having a cruise ship attorney on your side will help prevent undue delays and give you the assurance that your case is being carefully pursued.
Let Vucci Work for You
Cruise ship injuries can be complex and difficult. If you were injured while on a Holland America cruise ship, you should understand your rights and how to pursue the compensation you deserve. Our knowledgeable attorney can fight for the money you need and ensure that your rights are protected.
Here at Louis A. Vucci P.A., our cruise ship injury lawyer has years of experience in cruise cases and other types of personal injury claims. In that time, we've been able to secure millions of dollars for our clients. Call us at (786) 375-0344. You'll get a no-cost, no-obligation case evaluation where we can discuss your options for getting justice.