Types of Compensation for Cruise Ship Crew Member Injuries
Posted on Thursday, April 27th, 2023 at 6:52 pm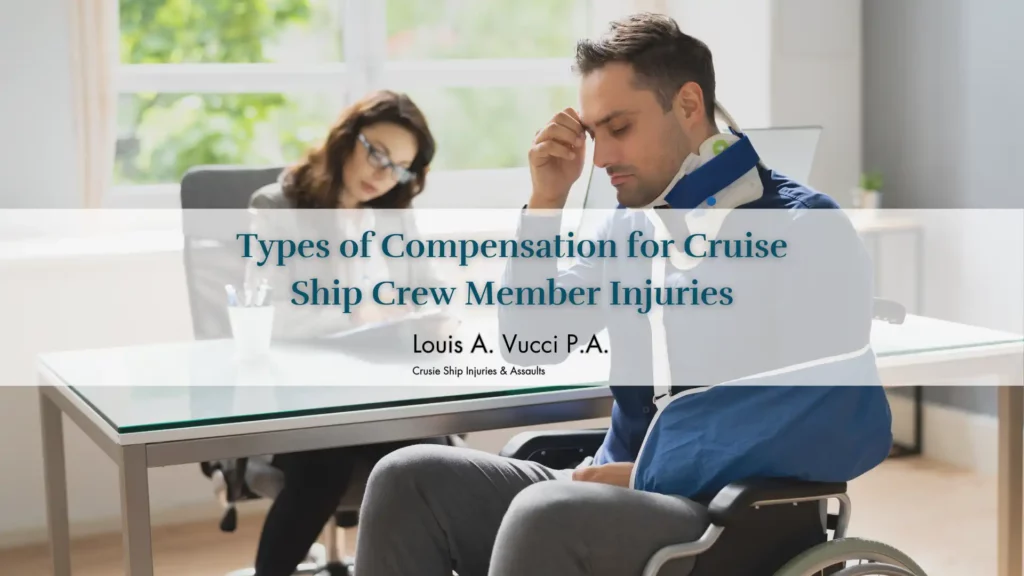 As a crew member on a cruise ship, you work hard to provide exceptional service to passengers. However, the job comes with risks, and crew members frequently suffer injuries. You likely have the right to compensation if you suffer a slip-and-fall, back injury, or another injury. We discuss the compensation injured cruise ship crew members can receive below. Call us today at (786) 375-0344 to learn more.
What Compensation Can Injured Cruise Crew Members Receive?
Injured cruise ship crew members can receive compensation for any losses related to an accident, including compensation for:
Medical Expenses
You may have the right to compensation for your medical bills, including hospital stays, surgeries, doctor visits, prescription medications, and rehabilitation services.
Lost Wages
If your injuries prevent you from working, you could receive compensation for lost wages, including past and future income.
Pain and Suffering
You may have the right to compensation for the physical pain and emotional suffering you experienced due to your injuries.
Punitive Damages
In some cases, you can pursue a claim for punitive damages if your injuries result from negligence or intentional actions of the cruise ship operator or crew. Punitive damages are intended to punish the responsible party and deter similar behavior in the future.
Disability Benefits
If your injuries are severe enough to prevent you from working in the future, you may be entitled to disability benefits.
In addition to these types of compensation, injured cruise ship crew members may also qualify for Maintenance and Cure benefits under the Jones Act. The Jones Act is a federal law that protects seamen injured while working aboard vessels, including cruise ships. Under the Jones Act, injured seamen, including cruise ship crew members, are entitled to Maintenance and Cure benefits.
Maintenance benefits cover daily living expenses, such as food and lodging, while an injured crew member is recovering from their injuries. The amount of maintenance is typically set at a daily rate. The length of time it lasts depends on the injury's severity and the recovery period's length.
Cure benefits cover the cost of medical treatment and rehabilitation services for the injured crew member. The ship owner is responsible for paying for all necessary medical care until the injured crew member reaches maximum medical improvement.
It's important to note that the ship owner is responsible for paying maintenance and cure benefits regardless of whether the injured crew member was at fault for the accident that caused their injuries. These are no-fault benefits, meaning injured crew members have the right to them regardless of who caused the injury.
What to Do If You're Injured While Working on a Cruise Ship
If you're injured while working on a cruise ship, there are several steps you should take to protect your legal rights. First and foremost, seek medical attention as soon as possible. Report your injury to your supervisor, and make sure you complete an incident report. Collect the names and contact information of any witnesses to the accident. Take photos of the scene if possible. Finally, contact an experienced cruise ship injury attorney to discuss your legal options.
How Our Cruise Ship Crew Injury Firm Can Help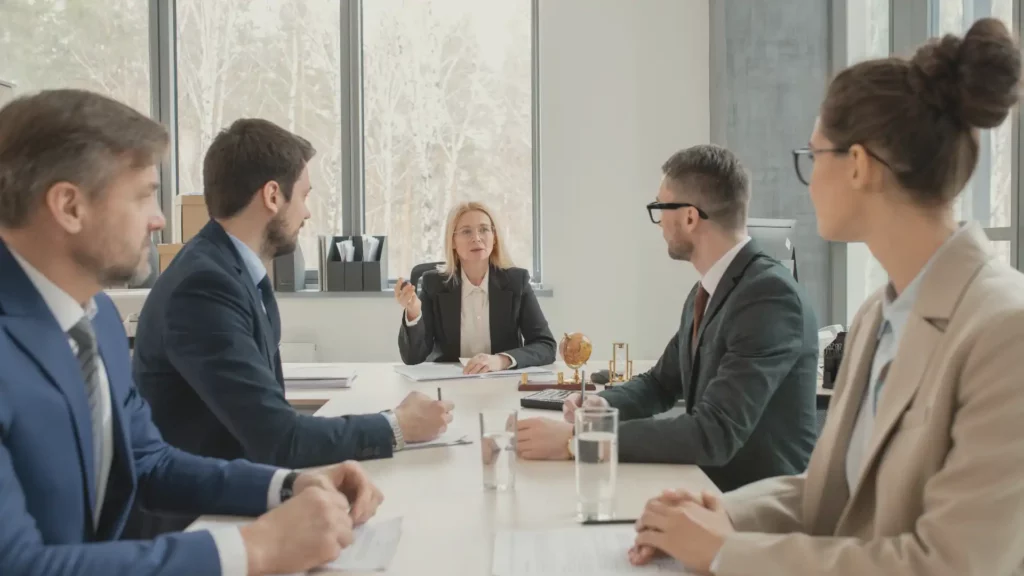 At our cruise ship crew injury firm, we understand the unique challenges that crew members face when seeking compensation for their injuries. We have years of experience representing cruise ship crew members, and we know how to navigate the legal complexities of these cases. Our attorneys will fight to get you the compensation you deserve, including reimbursement for your medical bills, lost wages, and pain and suffering.
Contact Our Cruise Ship Crew Injury Attorney Now
If you've sustained an injury while working on a cruise ship, don't wait to seek legal help. You have a limited window to take legal action or risk losing the money you need after an accident. Call our cruise ship crew injury attorney now at (786) 375-0344 or visit our contact page to schedule a free consultation. We'll review the details of your case and explain your legal options. With our help, you can get the compensation you need to recover from your injuries and move forward with your life.