Common Injuries Suffered by Cruise Ship Crew Members
Posted on Sunday, February 26th, 2023 at 7:51 pm
Working as a crew member on a cruise ship is a challenging job with intense demands. Employees must often work long hours and perform physically exacting tasks in a variety of weather conditions. These circumstances can sometimes lead to severe injuries with long-lasting effects. Understanding the types of injuries that cruise ship crew members can suffer, as well as the ongoing consequences of these injuries, can help you know what steps to take if you suffer harm while on the job.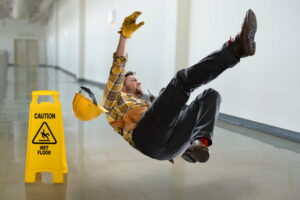 What Are the Most Common Injuries Suffered by Cruise Ship Crew Members?
While cruise ship crew members can suffer just about any form of bodily harm, they are more susceptible to certain injuries, including:
Slip-and-fall injuries – These injuries are among the most common for cruise ship crew members. They can happen due to wet or slippery floors, uneven surfaces, loose cables, or other hazards on the ship.
Back injuries – Crew members who lift or move heavy objects are vulnerable to back muscle or spinal column injuries.
Repetitive motion injuries – A repetitive motion injury, such as carpal tunnel syndrome, can occur to any worker performing the same motion repeatedly over a long period.
Burns – Those who work in the kitchen can suffer burns from ovens, grills, or deep fryers. Alternatively, cruise ship crew members can suffer burns from chemicals or malfunctioning ship equipment.
Head injuries – Crew members are susceptible to head injuries or traumatic brain injuries (TBI) from falling objects, slips, trips, and falls.
Illnesses – Cruise ship workers can also suffer conditions such as food poisoning or infectious diseases.
How to Prove the Severity of Your Injury in a Crew Member Injury Claim
Proving the severity of your injuries is crucial to the success of your compensation claim. You can do so by taking the following steps:
Seek medical attention immediately after the injury occurs. The onboard medical staff can treat and document your injury, creating vital evidence for your claim.
Report your injury to your manager or supervisor as soon as possible.
Gather contact information for anyone who witnessed the incident leading to your injuries.
Take photographs of your injuries for a visual depiction of their severity.
Keep a detailed record of your injury, including the treatment you received and the progression of your healing process. Note your pain levels and how your injuries affect your mental health.
Speak with a qualified attorney to learn more about how to prove your specific injuries' severity.
The Long-Term Effects of Crew Member Injuries
On-the-job injuries can instantly turn a cruise ship crew member's life upside-down. The person may suffer temporary or permanent disabilities that make it challenging to perform physically demanding tasks, thus limiting the ability to work. Injuries to the head can cause long-term cognitive or neurological issues.
Many injuries suffered on a cruise ship may require ongoing medical treatment, physical or occupational therapy, and medication. The financial impact of these consequences can be overwhelming and stressful. It can also prevent the individual from enjoying their daily life.
The Impact of Injuries on Cruise Ship Crew Members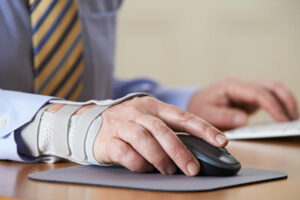 The effects of injuries on a cruise ship crew member go beyond the physical pain they may experience for weeks or years to come. Injured individuals also face emotional distress, depression, anxiety, and post-traumatic stress disorder. When an injury causes permanent disability or disfigurement, the psychological scars may require significant intervention from mental health professionals.
Those fortunate enough to survive an injury without a permanent impairment may feel pressure to return to work before fully recovering to avoid losing their job or falling behind on their financial responsibilities. However, this course of action can exacerbate the injury and increase the risk of long-term complications.
Contact an Experienced Cruise Ship Crew Member Injury Attorney
If you have suffered injuries while working on a cruise ship, you might be worried about the implications for your livelihood, finances, and physical and emotional well-being. Filing a compensation claim can help you address many of your concerns. The experienced cruise ship injury lawyers at Louis A. Vucci P.A. understand the challenges you are facing. We have a successful track record of helping injured seafarers recover the financial compensation they deserve, and we want to help you too.
With our help, you may be able to get compensation for medical expenses, lost wages, reduced earning capacity, and the pain and suffering your injury has caused you. Call us today at (786) 375-0344 or contact us online to learn more about your legal options.