How to Stay Safe in Dangerous Dock Conditions
Posted on Friday, March 24th, 2023 at 8:04 pm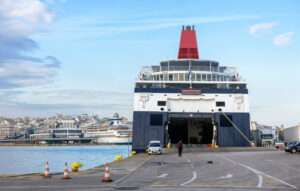 One of the most serious safety hazards for those on a cruise vacation is unstable dock conditions, which put paying customers at serious risk of injury. Floating docks can become unsteady in poor weather conditions, a hazard exacerbated by poor maintenance, slippery surfaces, and overcrowding. This blog post will explore tips for keeping yourself and your family safe while docking on your next cruise trip.
Dangerous Dock Conditions on a Cruise Ship
While cruises provide many exciting opportunities for travel and adventure, they are not without risk – and docks, in particular, pose hazards to those embarking or disembarking cruise ships. Those potential hazards include the following:
Poorly designed and constructed docks
Wear and tear, disrepair
Unsafe ladders, walkways, or gangplanks
Weak or corroded underwater pilings
Potholes
Wet surfaces
These hazards can become outright dangerous when the dock itself becomes unstable. Being prepared and understanding your rights as a passenger help you stay safe while at the dock. And if you become injured due to the negligence of the cruise line, their employees, or agents, you may have grounds to pursue compensation from them.
Reporting Unsafe Dock Conditions on a Cruise Ship
When arriving at a port, always report any unsafe dock conditions you observe to management, so crew members can address the issue and maintain a secure environment. Dangerous dock conditions range from unstable equipment to inadequate crew to unsafe environmental conditions.
Be aware of any notices or warnings issued by the cruise line regarding dock conditions, as they may indicate areas of caution. Follow all warnings.
Following Safety Procedures in Dangerous Dock Conditions
When you're on a cruise, safety should be your top priority. To help ensure your safety in unstable dock conditions, follow these steps:
Listen to the announcements – Cruise line management should provide passengers with frequent updates regarding unsafe dock conditions. Always pay attention to any announcements the crew makes and follow the instructions provided.
Refrain from disembarking – If the crew indicates that dock conditions are unsafe, remain on board the ship or stay on land. Do not embark or disembark until a crew member gives the all-clear.
Follow all directions from the captain and crew – Obey the instructions the cruise ship staff gave to ensure your safety in the event of any dock instability.
Use handrails – Always use handrails for balance when moving around the boat or disembarking. Stay alert to any shifts in the boat or dock.
Wear non-slip shoes – Non-slip shoes help you maintain your balance when embarking or disembarking in unstable conditions.
Staying alert and aware of your surroundings is key for keeping yourself and those around you safe and secure while on vacation.
Protecting Yourself During Dangerous Dock Conditions
If you find yourself in an unsafe dock condition, immediately report the issue to crew members. Furthermore, take the following steps to protect yourself:
Stay off the floating dock if weather conditions cause it to become unstable.
Be aware of the general layout of the dock and watch for signs of trouble, such as excessive movement or rocking.
Do not lean on equipment or rails, as these could give way under pressure.
Wear proper footwear and clothing so you avoid slipping or tripping.
Who could be responsible for any injuries you suffer because of unstable dock conditions depends on a number of factors, including whether the cruise line operates the dock directly and whether crew members gave you instructions that contributed to your injuries. You could be owed compensation for pain and suffering, loss in wages, medical expenses, and other losses. An experienced cruise ship injury lawyer can review your situation, investigate the incident, and determine which parties may be responsible for compensating you.
Speak With a Cruise Ship Injury Lawyer
If you or a loved one suffered injuries while on a cruise vacation, speak with an experienced cruise ship injury lawyer. A qualified and experienced attorney can help those injured while passengers on a cruise understand their rights and options for pursuing a legal claim. They can also advise you on the complicated nature of cruise ship claims and protect you from being taken advantage of by large corporations. Furthermore, having an experienced lawyer on your side increases your chances of recovering the compensation you may deserve for your injuries.
Ready to learn more about how Louis A. Vucci P.A. can help you stand up to the big cruise companies and demand the compensation you need? Then contact us today at (786) 375-0344 for a free consultation with an experienced dock accident cruise injury lawyer.